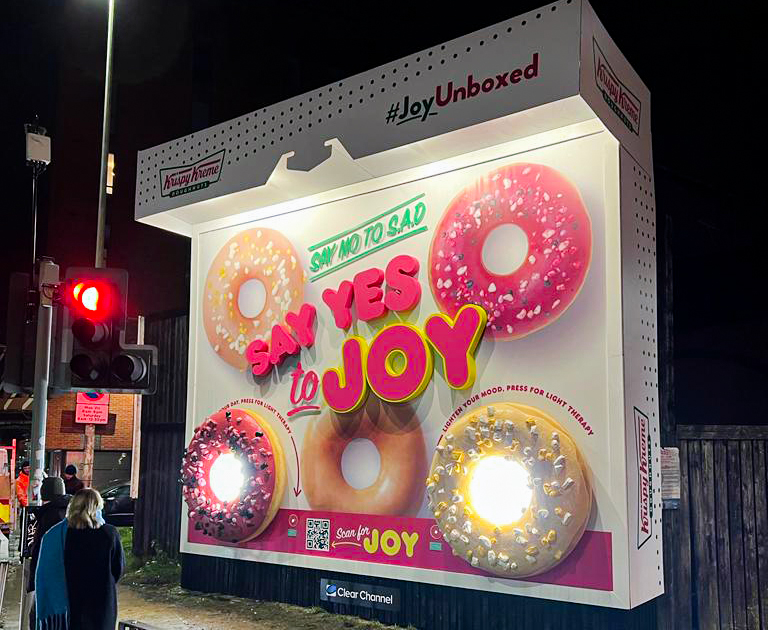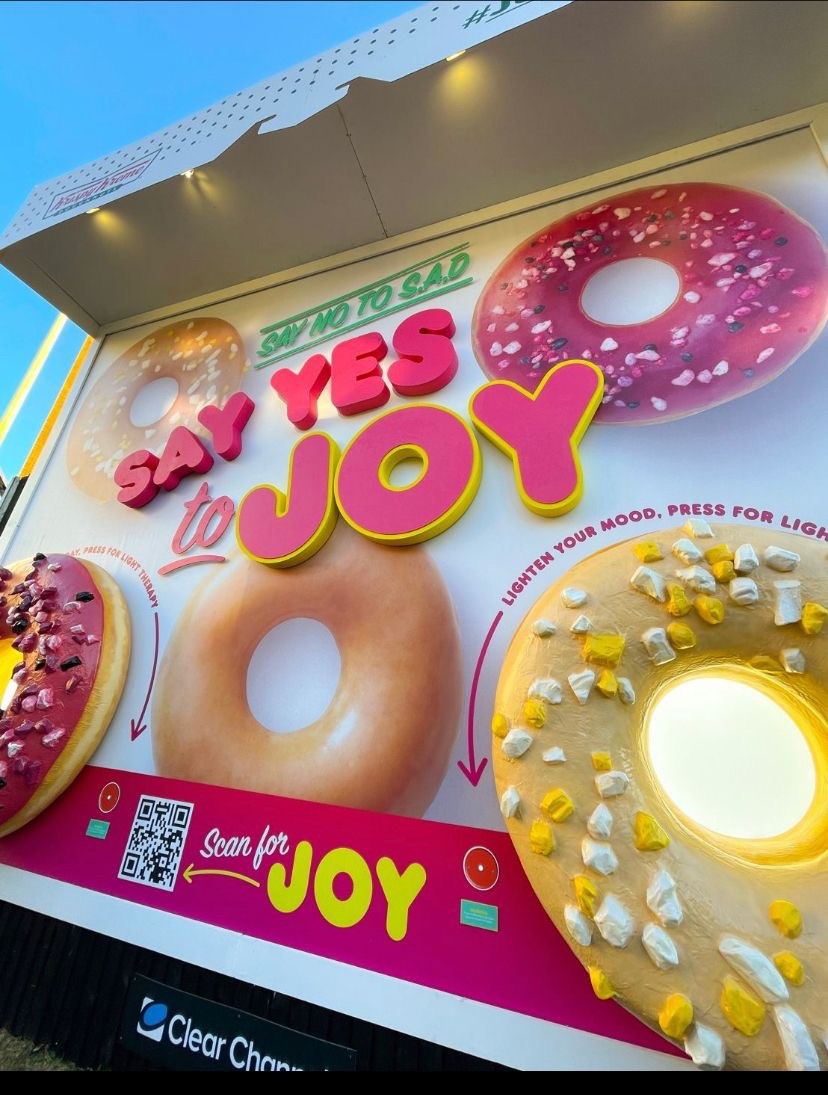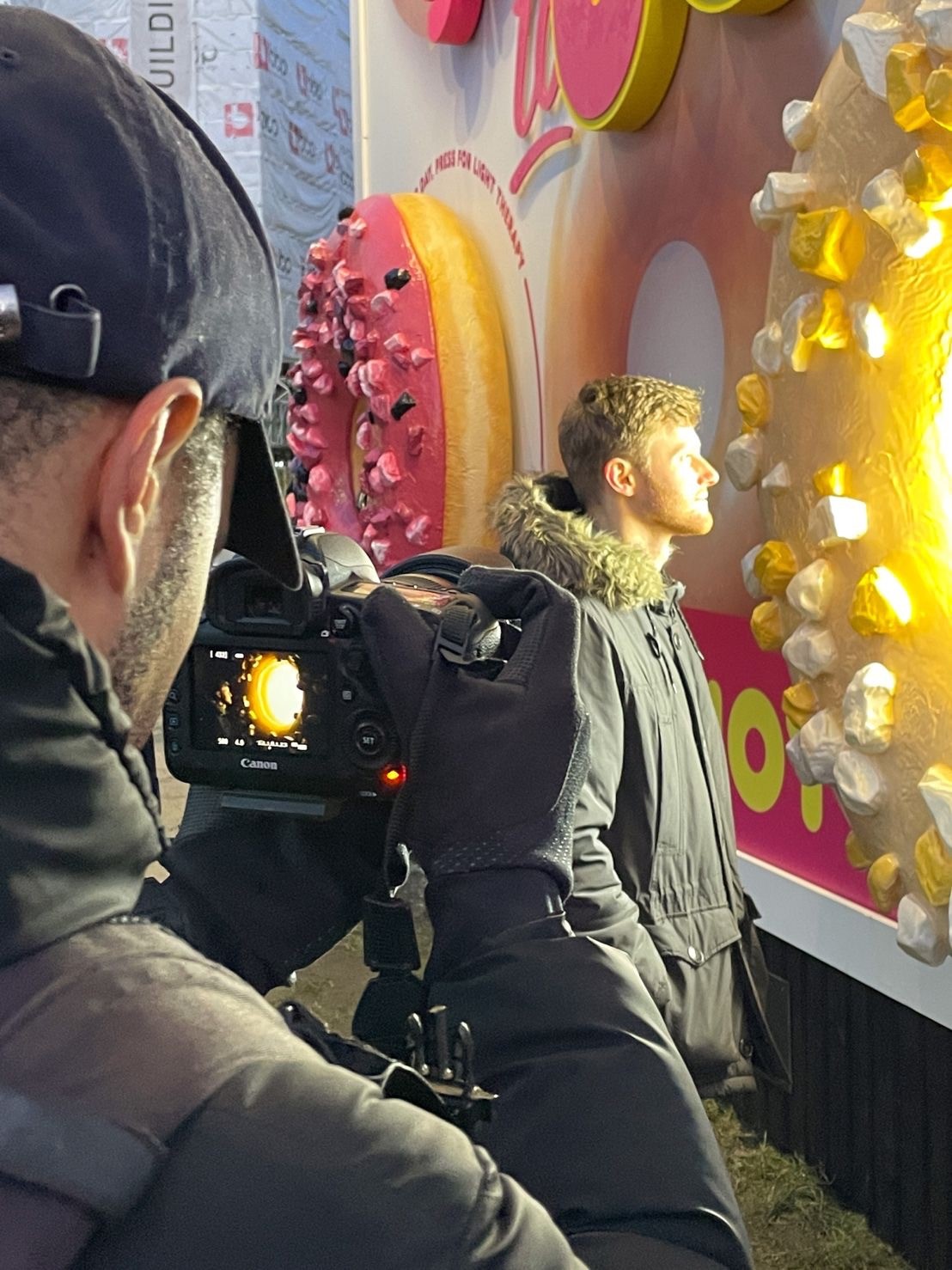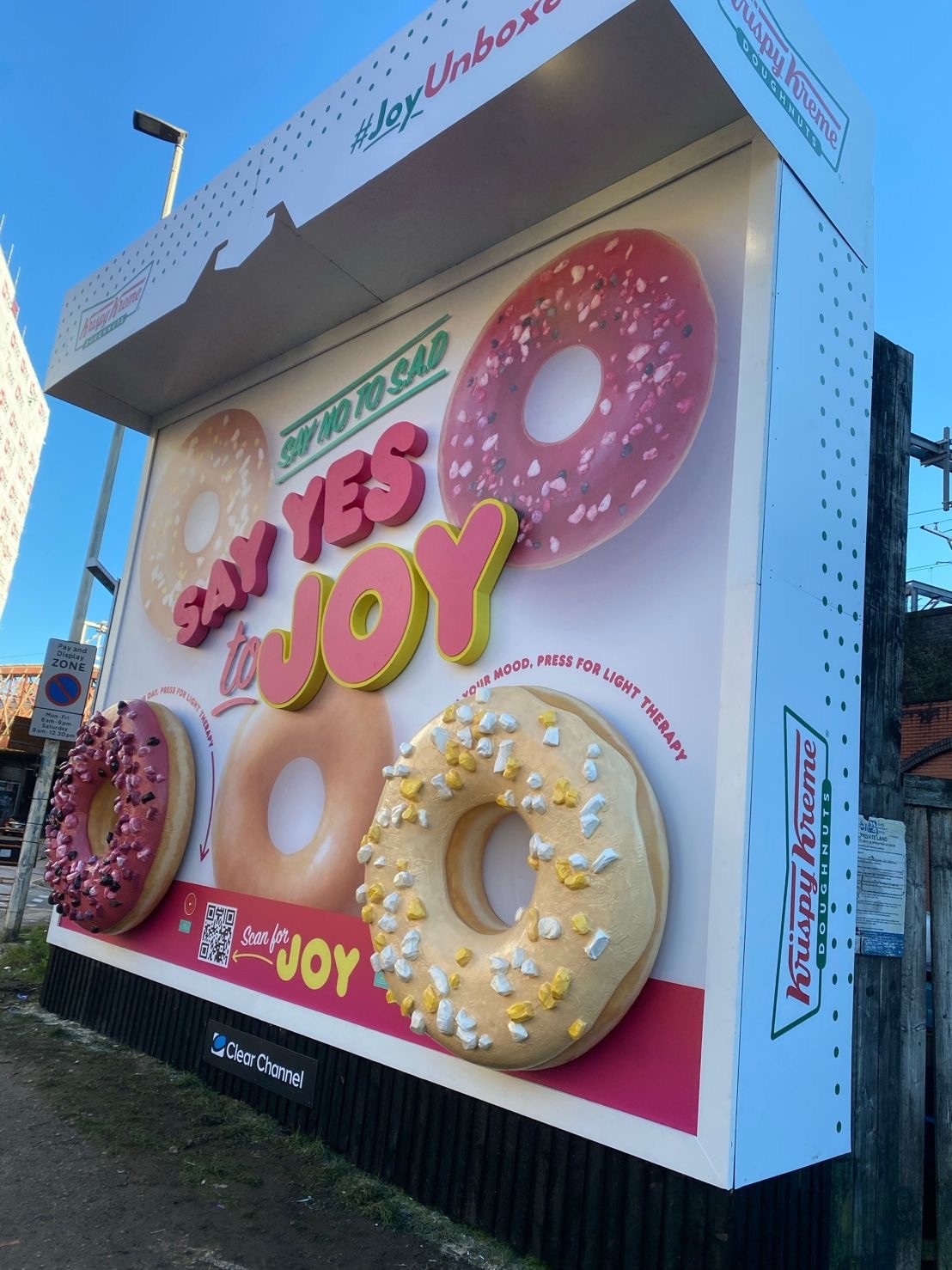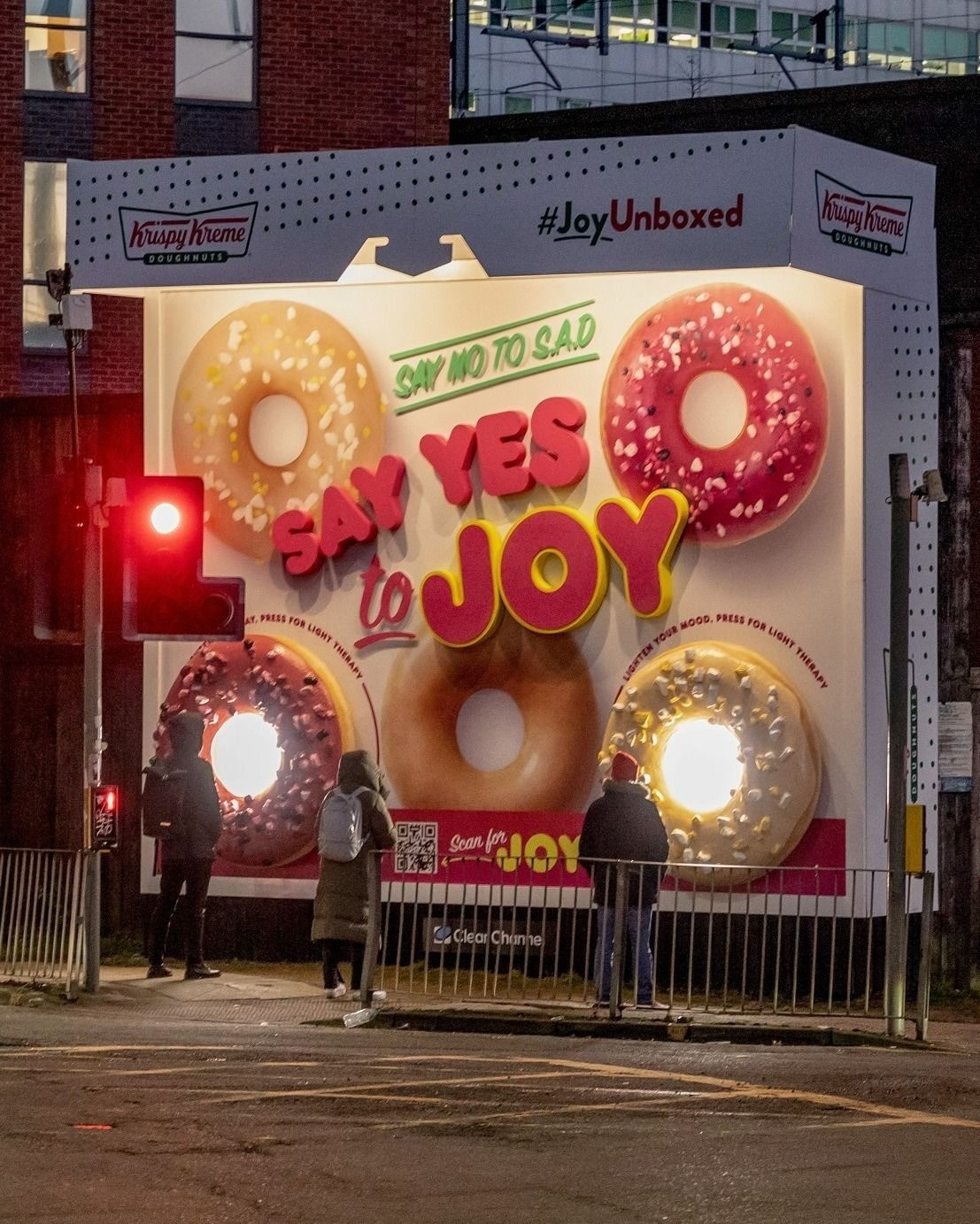 Krispy Kreme
The launch of the world's first SADvert Special Build designed to combat the January blues.
One bespoke doughnut box, free standing at 7 metres tall and 2 handcrafted 3D doughnuts in the flavours of Berry Burst and Lemon Crunch.
Internally illuminated LED SAD lamps imposed in the centre of the 3D doughnuts, signaled to deliver light therapy with the press of a button, boosting the winter blues in Salford, Manchester.